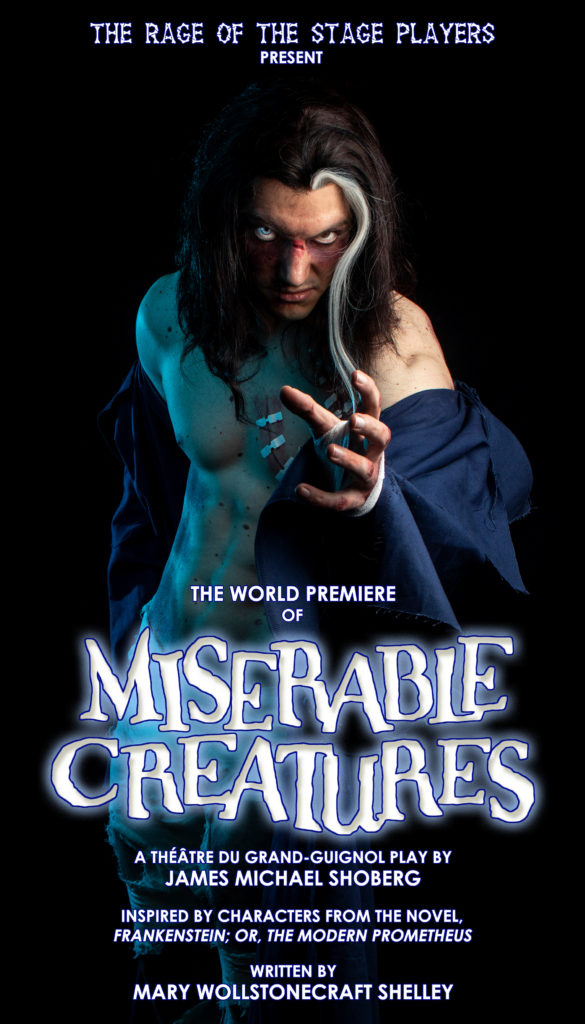 In a bleak city, in a nebulous time, Victor Frankenstein, a brilliant doctor whose pursuit is cutting-edge neurological studies, develops a brain modification device he dubs "Prometheus," for a prestigious institute. But, when it's discovered he's been conducting unauthorized human trials in his apparent ambition to realize the full potential of his machine, his program is suspended.

Soon after, while sharing a celebratory evening out with his best friend, Victor's younger brother, William, an equally brilliant, and extremely kindhearted young student, runs afoul of a volatile thug, named Felix De Lacey, who beats William within an inch of his life, leaving him a battered husk, and destroying his formerly bright future. In a fitting twist of fate, while in police custody, Felix is also beaten nearly to death by sadistic corrections officers.

Victor, crushed under the weight of his inconsolable despair, enlists help in the acquisition of Felix's broken body, before undertaking a mad endeavor to use "Prometheus" to overwrite Felix's brain with William's intellect and memories.

A fateful lightning strike during the procedure, however, sets the stage for heartbreak and calamity, as Felix rises once more, his consciousness not erased, but cohabiting with that of his last victim. Victor is then left to watch the bloody consequences of his reckless decisions, as those around him fall at the hands of his creation.

A combination of grim neo-noir and Le Théâtre du Grand-Guignol, "Miserable Creatures" will be a living graphic novel—a dark and visceral exploration of how hubris and ambition can blind one to the ethical ramifications of one's own actions—until it's too late.
Show Dates:
October 21, 2022
October 22, 2022
October 27, 2022
October 28, 2022
October 29, 2022
November 3, 2022
November 4, 2022
November 5, 2022
All shows begin at 8:00 PM.
South Park Theater | Corner of Brownsville Road and, Corrigan Dr, South Park Township, PA 15129
Masks will be mandatory for all patrons.
-MUST be medical grade disposable, 3-ply or better paper mask
-preferably KN94 or KN95
-no cloth masks
-no bandanas
-no gaiters
-no rubber or Halloween masks